More room than you expect – guaranteed
For those unfamiliar with MINI, outside of seeing our vehicles in the movies National Lampoon's Christmas Vacation and The Italian Job, there's more size than you might expect. At Otto's MINI, we see customers daily that are shocked at how spacious the inside of a MINI really is. But we've been performing this magic trick for over 50 years. The innovations we introduced in 1959 for the Classic MINI, such as turning the engine sideways and our famous wheels-at-the-corners layout, were actually invented for the sole purpose of creating as much passenger room as possible. Then we upped the anti by introducing the even more spacious MINI Countryman, our biggest and most adventurous MINI yet!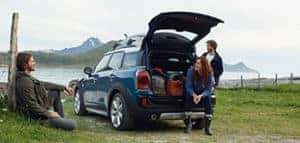 GENEROUS CARGO SPACE
One of our most spacious models, the MINI Clubman boasts a staggering 47.9 cubic feet of boot space with the rear seats folded down. Our smaller models, such as the Hardtop, have adjustable seats and floor panels to accommodate the entire family's luggage.
SMART DESIGN WITH SPACE EFFICIENCY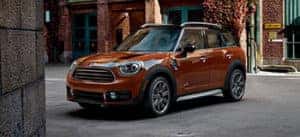 PACKING VERSATILITY
We designed MINIs with adaptability. Due to the design of every MINI, the boot seems to almost inexplicably open up. In many of our models, the back seats both fold and split for additional storage. Extra space is available due to each MINI's adjustable floor panels and storage accessories. No matter how much there is to pack, you have dozens of solutions to your packing needs.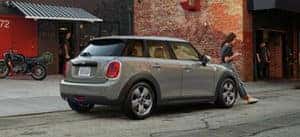 PASSENGER ROOM
When you think MINI, the majority of people think compact vehicle, so it may come as a surprise that three of our models comfortably seat five people, while the rest easily seat four. By pushing the wheels to the corners and mounting the engine transversely, we've created the maximum interior space possible. Road trip anyone?
You Mean You Haven't Considered a MINI?
There are plenty of reasons to buy a MINI, and with our expanded line that features multiple sizes, styles, and extras, there is a MINI for everyone!