Do I Need Service?
Your Leading Choice For MINI Cooper Service Near Downingtown
Before making an appointment to bring your MINI in for service, use this checklist to help determine whether you should schedule a service visit.
Control Display Check
Your MINI's control display has a vehicle status monitoring system under the "My MINI" menu. The "Vehicle Status" allows your MINI to communicate when there is a service need. It will let you know whether you need an oil change, a wiper fluid re-fill, service on your brakes, or routine service maintenance.
The video below will instruct you on how to navigate to the Vehicle Status menu. We recommend you check this at least monthly. Please keep in mind, this is only a check of the basic vehicle condition.
Inspection Check
It is Pennsylvania law to have a yearly safety inspection, and some counties require emissions testing. The inspection sticker on your front windshield will display the month for when an inspection is due. If you're within a three-month time frame of the sticker month, your car is due. For professional MINI service, schedule your appointment today, and we'll help you get back on the road in a safe, inspected MINI!
Rather than always searching for the "best MINI Cooper service near me," on Google, you should consider Otto's MINI, a family-owned service center, and MINI Cooper repair shop. Our MINI-certified technicians perform a wide range of MINI car service work including oil changes, tire repair, MINI Cooper state inspections, and MINI Cooper transmission repair. Before making an appointment to bring your MINI in for service, use this checklist below to help determine whether you should schedule a service visit.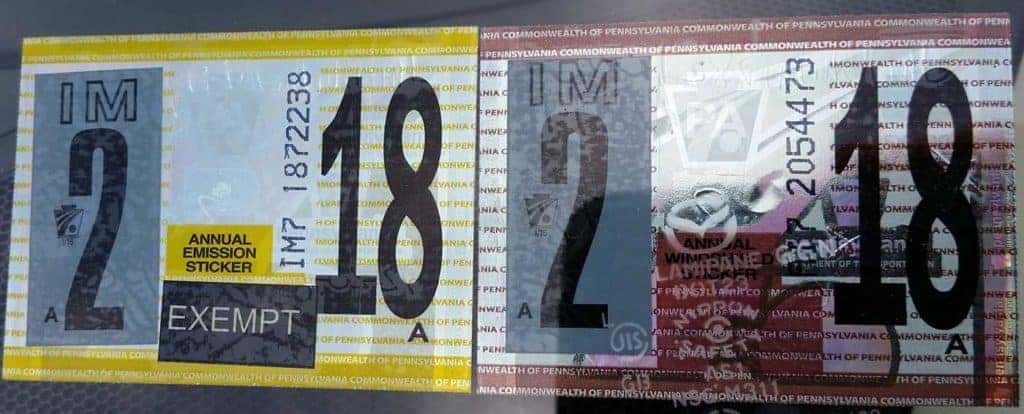 Dashboard Indicator Lights
Your MINI's dashboard indicator or warning lights communicate driving information, system updates, and warnings. Based on light type and color, several of these lights act as reminders that an upcoming service is needed or warnings that immediate service is required. Warning or indicator lights can either light up once your car is started or during your drive. It is important to know the meaning of these dashboard indicator lights. Click on the button below to learn more about the various categories of MINI dashboard indicator lights.
Do I Need to Service My Car at Otto's MINI?
Are there signs that you need to service your car immediately? We here at Otto's MINI acknowledge that for some of our drivers visiting from King of Prussia or Pheonixville, it can be a hassle to bring your MINI Countryman or Clubman all the way to our lot for MINI maintenance. Sometimes when your vehicle is overdue for service but your budget or schedule gets in the way, you may skip a few MINI service intervals before bringing it into the auto shop. However, you'll want to keep in mind that it is in your best interest to adhere to your MINI service interval schedule whenever an appointment is coming up.
If you're in doubt, don't wait for signs that it's time to service your car. Bring it to our West Chester Service Center for an inspection immediately! There are plenty of advantages that come with routine MINI maintenance, such as:
Improves Your Safety: Wondering to yourself, "Do I need to service my car?" If the safety of you and your passengers on Malvern roads is a priority to you, then yes. A routine safety inspection involves checking the brakes, your cabin and air filters, and the air pressure in your tires. On the off-chance that any vehicle malfunctions are spotted, you'll be glad you took your vehicle in for servicing rather than continuing to drive a potentially dangerous car.
Maintains the Value of Your MINI: There is a noticeable difference between a well-maintained car and one that's falling apart. If you plan on using the car's trade-in value sometime in the future when purchasing a new car, how well you maintained the quality, not just aesthetically, will be taken into consideration. Quality care will have a high market value, and you'll get a better trade-in value rather than just scrap parts.
Reduces Your Running Costs: Any motorist can appreciate the value of car maintenance. If problems are diagnosed and rectified quickly, it can save a lot of money, time, and most importantly, stress! Running on low fuel, running on tires with little to no tread, running with no coolant – these are things that can and will increase the amount of money you put into your car over time.
Reach out to us at Otto's MINI to set up your MINI Service appointment today!