Choose The MINI Approved Tire That's Right For You.
---
Rather than simply searching "MINI Cooper tires near me", we suggest you use MINI Approved Tires. As with many top-of-the-line makes and models of cars, there are tires designed to work best with that vehicle. These MINI Approved Tires guarantee the high performance, safe driving, and razor-sharp handling that MINI prides itself on. In fact, MINI has tires designated to specifically match the needs of each MINI model.
You may be asking, why should you purchase MINI Approved Tires? Your question will be answered when you drive on approved MINI Clubman tires or approved MINI Countryman tires, designed for those MINI models. With MINI Approved Tires, you will know the difference… Solid acceleration, stable cornering, and smooth braking that can keep up with your MINI's nimble power and your motoring demands. The approved brands of MINI Cooper Clubman tires, enhance your driving experience.
We recommend calling Otto's MINI for your tire care needs. Our dedication to quality work, and customer service has established Otto's MINI as one of the finest family-owned MINI Cooper dealerships in PA. We have a state-of-the-art service center with factory-trained technicians who will take excellent care of your service issues, and ensure your MINI is maintained to the highest standard. Just look up "MINI Cooper, Philadelphia, PA" and you'll see reviews for our outstanding reputation in and around the Philadelphia area as the premier dealer for MINI service.
Regular service checks are important for maintaining your MINI, and the Otto's MINI Service Department wants to ensure your MINI is ready for motoring. For this reason, we are offering complimentary tire checks on your MINI tires, including tread depth, tire pressure, and tire sidewalls when you schedule a service appointment with us!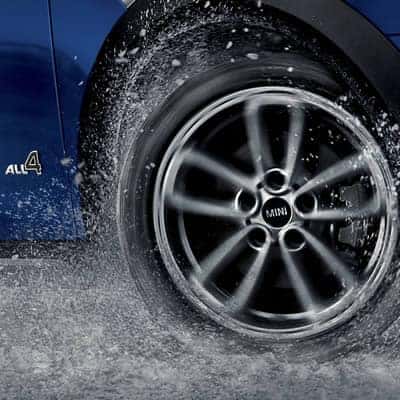 MINI Approved All-Season Tires
---
Detailed tread configurations and premium rubber compounds offer versatility and value
Designed for a comfortable ride year-round in moderate climates
Not recommended in driving conditions with temperatures below 45°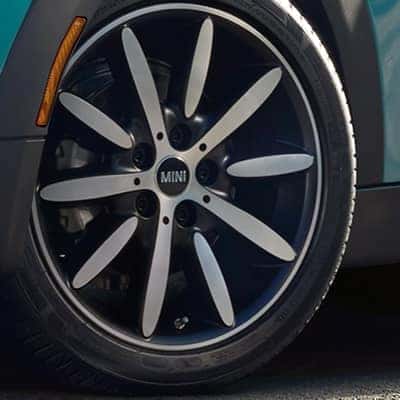 MINI Approved Performance Tires
---
Low profile, stiff sidewalls and softer rubber compounds improve traction and cornering performance
Shallow water channels provide more tread surface area but sacrifices wet weather handling
Resistant to heat build-up especially in hot climate conditions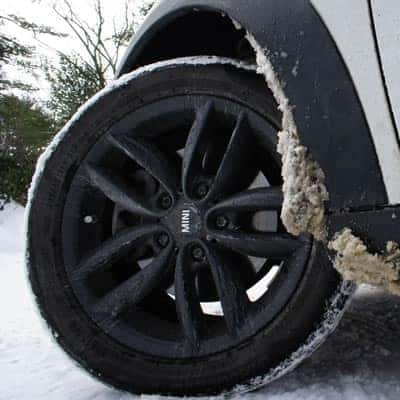 MINI Approved Cold Weather Tires
---
Special rubber compounds enable treads to remain soft and flexible at temperatures below 45°F
More aggressive tread pattern maximizes road contact and traction
Sharper edges and closer spacing allow for better grip on snow and ice